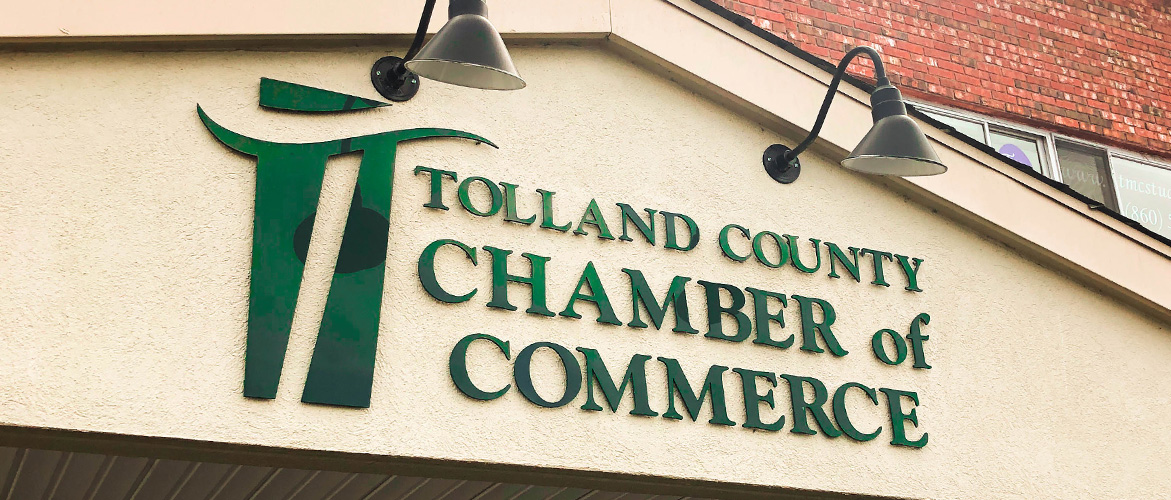 About the TCCC
Founded in 1955, the Tolland County Chamber of Commerce is a non-profit organization that promotes the economic and civic vitality of Andover, Bolton, Columbia, Coventry, Ellington, Hebron, Mansfield, Somers, Stafford, Tolland, Union, Vernon and Willington.
Our offices are located at Lafayette Square in Vernon, a busy commercial district adjacent to I-84 Exit 67. We are led by an all-volunteer Leadership Board that's supported by a paid executive director, administrative assistant, and over 350 member organizations. Many members donate their time, talent and energy to help us to accomplish our goals. The Chamber is funded through a combination of annual membership dues and fund-raising events held during the year. 
The first Chamber of Commerce in the USA was a statewide organization formed in New York in 1768 and chartered by King George III in 1770. The first local chamber was founded in Charleston, South Carolina in 1773 followed by New Haven and Philadelphia. The movement quickly spread across the nation. Today there are over 5,000 Chambers of Commerce in the USA. Each chamber is a separate, independent organization linked together to other chambers by a mutual passion to build strong local economies and communities.
Contact Info
Chamber Office:
30 Lafayette Square
Vernon, CT 06066
Email: tccc@tollandcountychamber.org
Phone: 860.872.0587