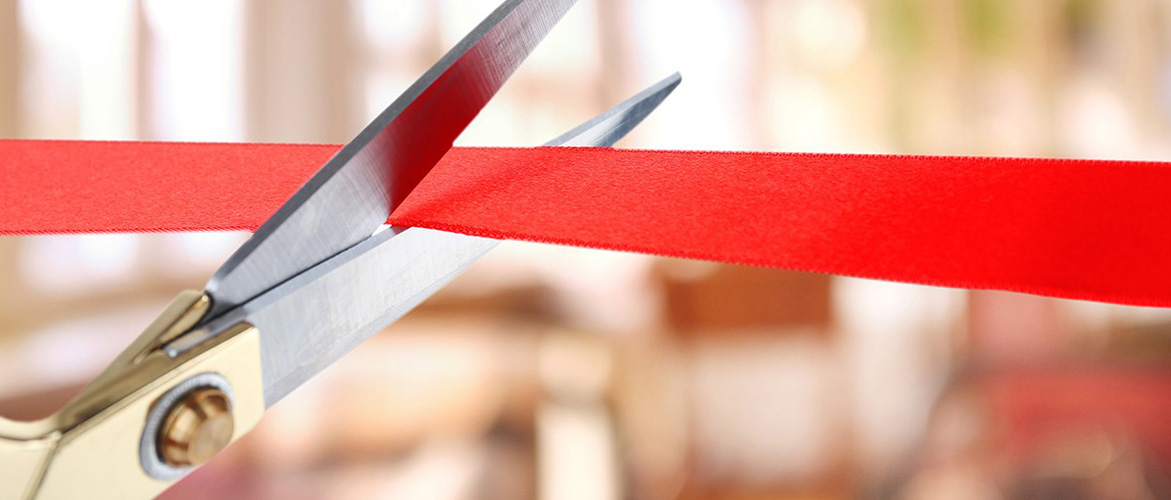 Celebrate Your Business!
Ribbon cutting celebrations are a FREE service offered to our Chamber members. They are an excellent way to connect with the local business community, meet your legislators, and gain exposure.
This is your opportunity to show off your business. Think about how you want to make it special and host a signature event for your brand.
When to have a ribbon cutting:
Grand Opening, including New Additional Location (within the first 6 months of operation)
Relocation of Business
Business Under New Ownership
Grand Re-Opening, Relaunch, or Renovation Reveal
Milestone Anniversary
Addition of Significant Program/Offering
Get Started
Chamber Office:
30 Lafayette Square
Vernon, CT 06066
Email: tccc@tollandcountychamber.org
Phone: 860.872.0587
We'll set you up for success!
In advance:
List your event on our website.
Announce your Ribbon Cutting in our newsletters and post on our social media channels.
Submit event information to the local media. (This does not guarantee coverage).
Local and state legislators will be invited to attend and encouraged to say a few words. 
Day of:
Chamber staff will attend with ribbon, scissors, a framed certificate, and a camera to capture the occasion. A staff person will facilitate the entire ceremony for you, including introductions to VIPs and other Chamber members.
Afterward:
Photos of the event will be shared on our social media and newsletters. Photos will be made available to you for your own marketing, upon request.