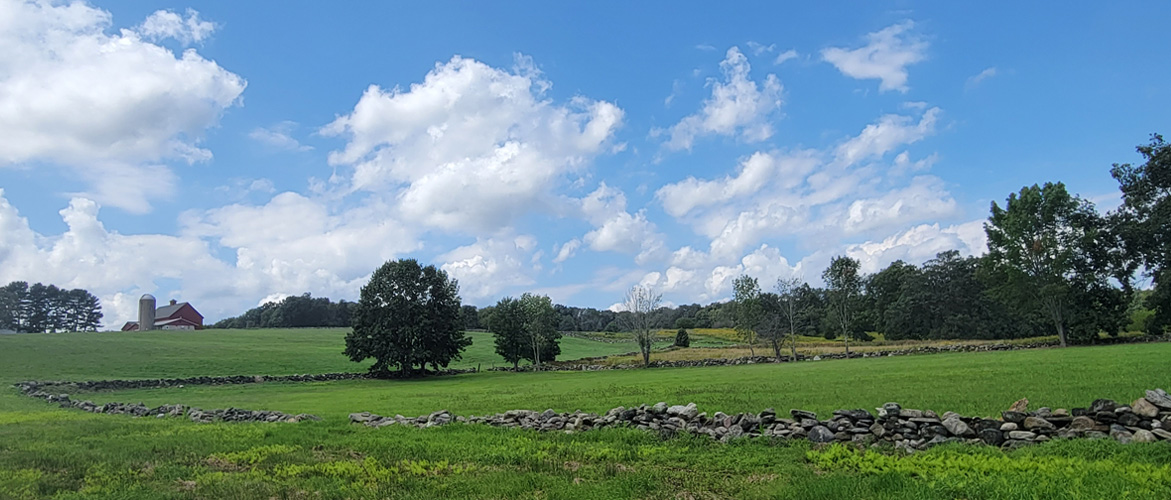 A Town For All Seasons
Incorporated in 1720, Bolton is a town for all seasons. Whether you have a growing family, growing business, or both, Bolton offers an excellent opportunity for development. Bolton is a suburban community with a rural character and quaint New England charm. Conveniently located on I-384, US Route 44 and US Route 6, easy access is provided to all of New England and New York. Bolton's close proximity to the Hartford area provides numerous work, cultural and recreational activities. Historic Bolton center includes the Bolton Heritage Farm, the Congregational Church, the Town Hall, the Bentley Memorial Library and two greens. Several of these properties are listed on the National Register of Historic Places. They are part of the Washington-Rochambeau march to victory and encampment. Beautiful vistas can be seen from the trails through Bolton Heritage Farm.
Recreational opportunities abound in Bolton and the surrounding area. In addition to two state parks, Bolton has 3 town parks. Freja Park on US Route 44 offers various hiking trails. Herrick Park on Hebron Road has a community building, a playscape, baseball/softball fields, soccer field and basketball court. Located on Bolton Lake, Indian Notch Park is open during the summer months and has swimming, a picnic area and pavilion, a baseball field and basketball court.
Town Info
Bolton Town Hall:
222 Bolton Center Road
Bolton, CT 06043
Phone: 860.649.8066
Regional News
Strengthening our Region
In 2020, Bolton partnered with the towns of Coventry, Mansfield, and Tolland to create a regional economic vitality plan. This plan has six themes: agriculture, culture & entertainment, higher education, outdoor recreation, small business & entrepreneurship, and visibility & marketing.
This plan was created through input provided from a summit at Patriot's Park Lodge in Coventry in 2019. At this summit community members attending from the four towns broke into groups to discuss the various themes and projects the towns should implement in the coming years. These themes and ideas were the foundation of the 4-Town Regional Action Plan for Economic Vitality.