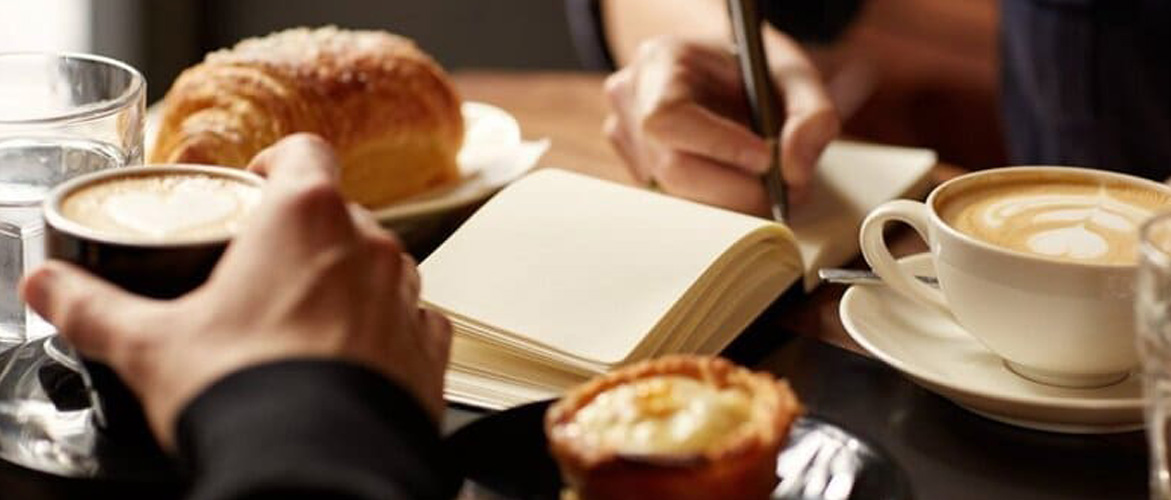 GRAB A NAPKIN AND A NOTEPAD.
The Tolland County Chamber of Commerce Business Over Breakfast is pure networking to help you promote your business. Business Over Breakfast is designed to allow you to network early in the morning so you can participate and then get to work in time to start your day. Each attendee is provided an opportunity to present a 1 minute live commercial promoting their business. Business Over Breakfast is hosted at a Chamber Member business from 7:45am to 9:00am.
This event is FREE to current chamber members.
$20.00 for Non-Tolland County Chamber Members.
Interested in hosting?
Contact Us to reserve your month.
How to Host
Download the PDF below to learn about the benefits of hosting a Business Over 
Breakfast and what you should expect to provide.
Benefits of hosting Business Over Breakfast:
It brings people into your business and familiarizes potential customers with your location.
You may market something other than your business. This could be another business you are trying to assist.
A testimonial of products or services you have received from another member.
An event or fundraiser you are promoting.
It gives you an opportunity to sell your business and services to a captive audience.
It builds relationships within the business community – and it's great PR for your organization.
This is a perfect opportunity to introduce your products and/or services to fellow chamber members.
One of the obvious benefits of hosting a Business Over Breakfast is name exposure.
Business cards should be collected upon arrival and a list will be provided to the host business so you can reach out to the attendees.
The Tolland County Chamber of Commerce will provide:
Promotion via:
Our e-newsletter.
Reminder emails to Chamber committees and members.
Event shares on Facebook, Instagram, Twitter, the Patch, Nextdoor & AllEvents.com.
Staff time:
The executive director will be available to help organize prior to the event.
The executive director will be available to help host the event.
The host should provide:
Event promotion in conjunction with the Chamber's marketing.
Through your customer base, you can reach a wider and more diverse audience than the Chamber alone.
Light breakfast with coffee/juice for 10-30 people. A rough head count would be given to plan appropriately.
Events are better attended when there is some kind of activity or theme. Consider offering door prizes or an educational or interactive component. This is your event! Think outside the box, try something new, and take ownership of the event, but remember that the Chamber is available if you need ideas or guidance. Door prizes always work the best!