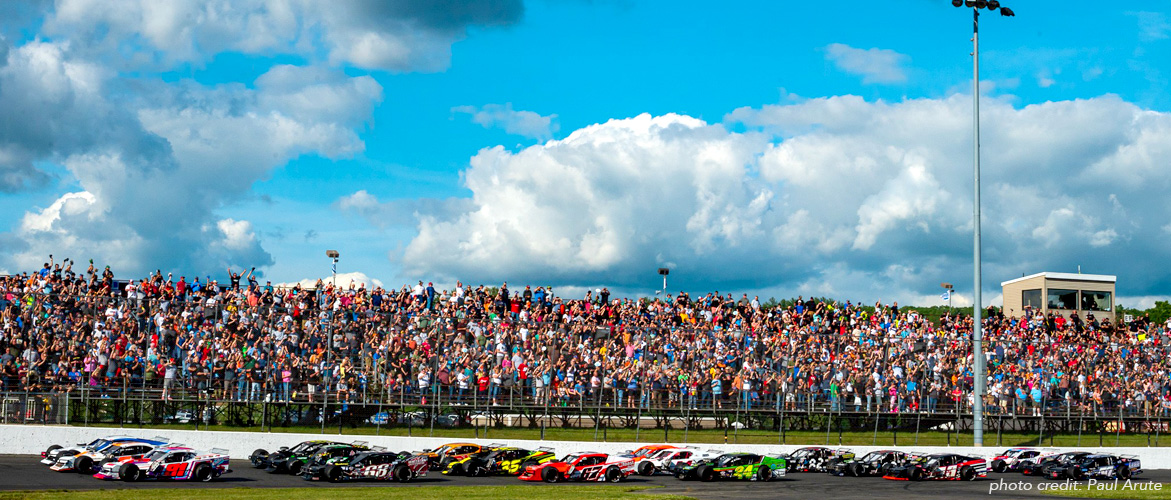 Home of the Famous Mineral Springs
Stafford was settled and incorporated in 1719. It is the home of the famous mineral springs where the Indians met to drink the iron and sulphur waters to make them "lively" and to which John Adams came for his health. Stafford is picturesquely situated in the valley of the Willimantic River between two almost parallel ranges of hills, which stretch northward toward the Massachusetts line. The town includes the villages of Stafford Springs, Staffordville, Orcuttville, Stafford Hollow, Hydeville and West Stafford.
The Iron Spring is an original mineral spring encased in the wellhouse next to the Stafford Historical Society.
Stafford Public Library is located at 10 Levinthal Run. Call (860) 684-2852.
The Northeast States Civilian Conservation Corps. Museum, located at 166 Chestnut Hill Road, is housed in the original CCC camp building with documents and memorabilia. Call (860) 684-3010.
The famous Stafford Motor Speedway is an official NASCAR auto-racing track. For information call (860) 684-2783.
The town also offers areas for camping, hiking, fishing and canoeing.
Town Info
Stafford Town Hall:
1 Main Street
Stafford, CT 06076
Phone: 860.684.1777