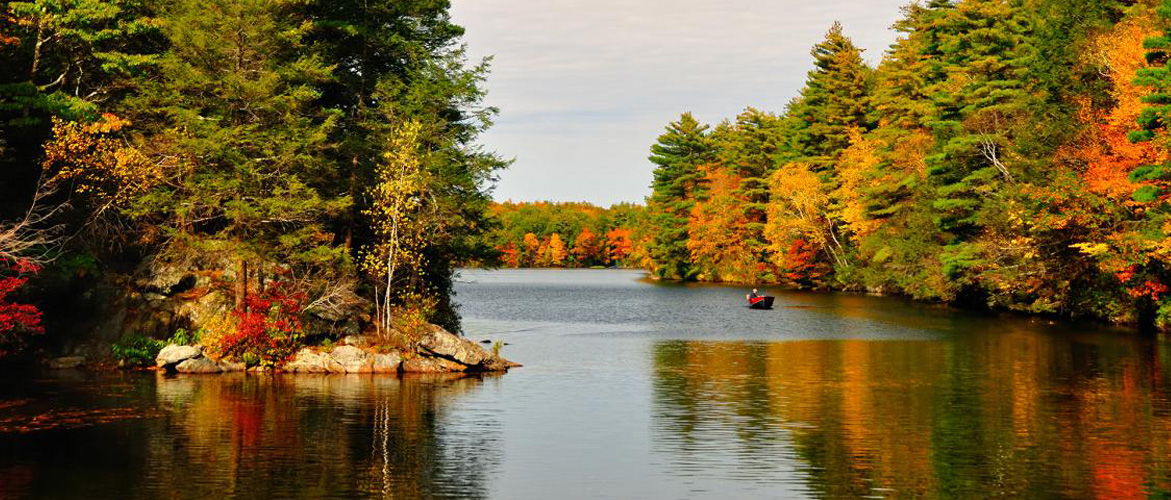 A Tiny, Tranquil Community in the "Forest Primeval".
With the distinction of being Connecticut's smallest town, Union was incorporated in 1734 and was the last town in Connecticut; east of the Connecticut River to be settled. It has the highest elevation in the state east of the Connecticut River.
One-third of the town's area is state park and forest. Another one-fifth is occupied by the Yale School of Forestry. Nipmuck State Forest, Bigelow Hollow State Park and Mountain Laurel Sanctuary are the state forests and parks. 
The land in Union is mountainous and rocky with poor soil compared to the Connecticut River Valley. These conditions of ledge and clay make it costly and difficult for development, contributing to its continued rural character.  The primary industry in Union is forestry.  There is a large farm and one restaurant.  However, there are numerous cottage industries throughout town.
There are no post offices or banks. There is a free public library, a town office building and highway garage, and a "Pavilion in the Grove" built by the townspeople where the annual Old Home Day celebration is held. Union built a new elementary school in 2010 that has approximately 80 students.
It is not convenience or the cosmopolitan atmosphere that keeps Union's residents and visitors happy and content. It is the quality of life with its simple pleasures, a slower pace of life, the ability to catch your breath after a whirlwind week at work that makes Union a wonderful community in which to live.
Town Info
Union Town Hall:
1043 Buckley Highway
Union, CT 06076
Phone: 860.684.3770